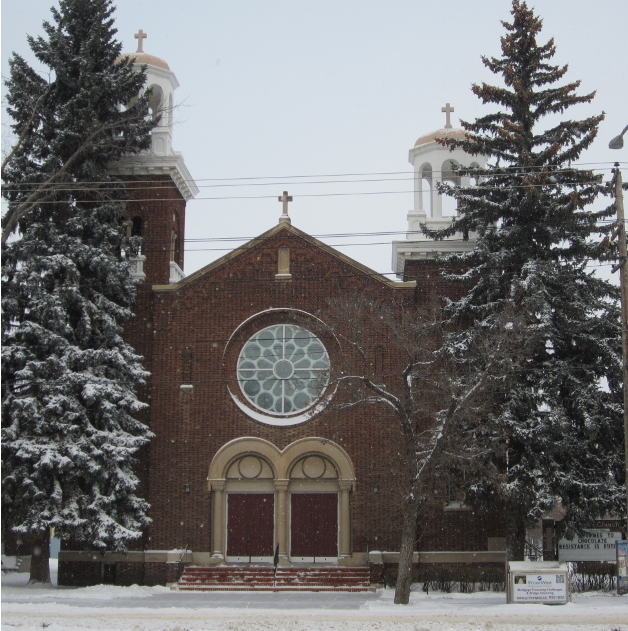 Pastor: Fr. Hoang Nguyen
Sunday Mass Times: 11:00am and 5:00pm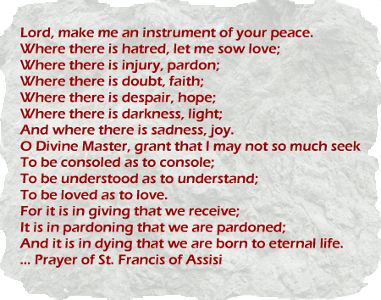 Our Mission: St. Joseph's parish is called to be a faith community, welcoming all people as we celebrate God's love through Word and Sacrament. We are sent out into the world to be Christ's hands and feet, in humble and simple ways, while reaching out and accepting the poor and those in need with compassion and respect.


535 8th Street East,
Saskatoon,SK
Corner of 8th Street and Broadway

e-mail: stjosephparish@sasktel.net
Tel: 306-244-1556
Fax: 306-242-8916

Our weekly Sunday Bulletin. Click on the link below to view
Parish Bulletins
Diocesan Bulletins
NEW! On-line donation option: We have added an option to donate to our parish on-line through a secure site called CanadaHelps.org. Click on the link above and follow the instructions
You can also make your donations to St. Joseph's Parish using these methods:
Pre-Authorized Debits – You can fill out a form to allow a pre-authorized payment to be made from your bank account to St. Joseph parish. Forms are available at the main entrance by the bulletin board or call the parish office and a form can be emailed to you.
E-Transfers - From your online banking, you can send donations to St. Joseph's bank account by directing it to this email address: stjosephdonation@sasktel.net.


Announcements:
Lent Begins:
Lenten Observances - All weekdays in Lent are days of special penance. We are obliged to join the Church around the world in fast and abstinence on Ash Wednesday and on Good Friday. On Good Friday and Holy Saturday we keep the solemn Paschal fast.
FASTING - Fasting means cutting down on the amount and richness of our food and drink. Done as a penance for sin, it helps us to pray better: an empty stomach can lead to more attentive prayer. The law of fasting obliges adults until they are 60 years old.
ABSTINENCE- We may give up meat or other desirable foods on one or two days a week during Lent, especially on Friday, the day of Christ's saving death on the cross. Our abstinence is another way of sharing in Christ's work of saving the world. A day of abstinence from meat is obliging all Catholics who are 14 years or older.
Volunteers Needed:


St. Joseph Parish would like to have someone fill the volunteer position of a Development and Peace Representative. Some of the duties would include ordering materials for the Fall and Lent campaigns as well as attending a couple of workshops during the year. If you are interested please contact the Parish Office at (306) 244-1556 or e-mail - sjsaskatoon@rcdos.ca.
Volunteers Needed to help out with a Children's Liturgy at the 5 p.m. Mass. Adults, 18+ that have or are willing to get their criminal record check (no fee for volunteers). Can be very casual, 1 time per month even. For more info or if interested to contact Jane via text or call: 306-381-4665.

Parishioners in The Hospital: If you know of any parishioners who are in hospital could you contact the rectory (306) 244 1556. In today's world people move so fast into and out of the hospital you can often be missed. Father will try to visit our parishioners in the hospital.
Parking Reminder: There is limited parking available in St. Joseph's lot located between the church and hall and along the back of the hall (nose in parking). We ask that you use this any time you are at the church or hall, if there are spaces available. The two spaces facing the Broadway Avenue door of the Church are designated Handicap Spaces. Please be respectful of others in how you park. Please do not block in other drivers so they cannot get out of the lot and please do not park in front of the garage at the rectory. Parking in the alleys around the area (including along the rectory) may see you get ticketed or towed by the city. Please respect the properties around the Church and do not block or park in their driveways. If there are no areas for parking in the lot, please use Broadway Avenue, 8th Street or any of the residential streets in the neighbourhood.
Thank you for your cooperation.
Interested in Joining the Church?
Do you know of friends and relatives who are looking to belong to the Church? This would be a very good time to extend the invitation. We will soon begin our three parish RCIA program. This will prepare our candidates to become full members of the Church.
Parish Events
More About US:
St. Joseph Parish is part of the Roman Catholic Diocesse of Saskatoon. We have been a parish since 1928. We are a small but vibrant community with a strong sense of social justice. Our facilities include an office in the rectory beside the church and a hall available for special occasions and organizations.
Parish Staff Fr. Hoang Nguyen
Parish Secretary: Darlene Urquhart Office Hours Monday through Friday - 9:00am to 5:00pm
Sunday Liturgies
Weekday Liturgies 11:00am and 5:00pm
Monday through Friday 9:00am - No liturgy when a Funeral is scheduled Children's Liturgy

After opening prayer at the 11:00am Sunday Liturgy

Infant Baptism If possible, call the Rectory several months before child's birth.
Pre-requisite preparation classes scheduled in the Fall and Spring. Marriages

Contact Rectory at least 6 months in advance.