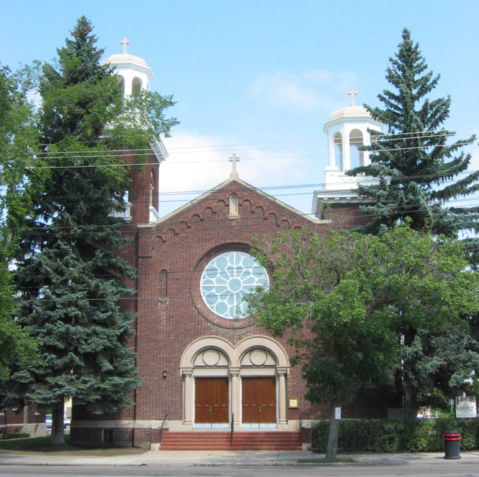 Pastor: Fr. Nestor Gregoire OMI
Sunday Mass Times: 11:00am and 5:00pm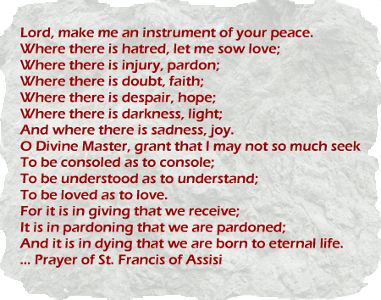 Our Mission: St. Joseph's parish is called to be a faith community, welcoming all people as we celebrate God's love through Word and Sacrament. We are sent out into the world to be Christ's hands and feet, in humble and simple ways, while reaching out and accepting the poor and those in need with compassion and respect.
535 8th Street East,
Saskatoon,SK
Corner of 8th Street and Broadway

e-mail: stjosephparish@sasktel.net
Tel: 306-244-1556
Fax: 306-252-8916

Missed a Sunday Bulletin? Look no further. Click on the link below to view
Parish Bulletins
Diocesan Bulletins
Announcements:
Sacramental Preparation: We will soon begin preparation for First Reconciliation, First Communion and Confirmation. We ask our families if they have children who are seeking the sacraments to fill out the form in the Sunday Bulletin and give it to Father Nestor.
Prayer and the Daily Scripture: There is another great site for daily prayer from the Irish Jesuits. It is called Sacred Space The daily prayer walks you through a process of prayer and the daily Scripture reading. It is easy to use and moves at your pace.
Extraordinary Year of Mercy: Pope Francis has declared an Extraordinary Jubilee of Mercy this year: "Whoever sees Jesus sees the Father (cf. Jn 14:9). Jesus of Nazareth, by his words, his actions, and his entire person reveals the mercy of God." Pope Francis, Misericordiae Vultus, bull of indiction of the Extraordinary Jubilee of Mercy For more information about the Jubilee of Mercy see the official website at: www.im.va or the diocesan website at: www.saskatoonrcdiocese.com/yearofmercy
Parish Events
More About US:
St. Joseph Parish is part of the Roman Catholic Diocesse of Saskatoon. We have been a parish since 1928. We are small but vibrant community with a strong sense of social justice. Our facilities include an office in the rectory beside the church and a hall available for special occasions and organizations.
Parish Staff Fr. Nestor Gregoire OMI
Parish Secretary: Darlene Urquhart Office Hours Monday through Friday - 9:00am to Noon, 1:00pm to 5:00pm
Summer Hours: 8am - 4pm (Mon, Tues, Thurs, Fri) Sunday Liturgies
Weekday Liturgies 11:00am and 5:00pm
Monday through Friday 9:00am - No liturgy when a Funeral is scheduled Children's Liturgy

After opening prayer at the 11:00am Sunday Liturgy

Infant Baptism If possible, call the Rectory several months before child's birth.
Pre-requisite preparation classes scheduled in the Fall and Spring. Marriages

Contact Rectory at least 6 months in advance.